I'm opening commissions for individual parts all the way to a full partial!
Here are my base prices (these will increase with more detailed markings)
Tails
Nub Tails: $15
Curly Tail: $20
Feline Tail: $25
Canine Tail: $20
Paws (Claws are an extra $5)
Basic Handpaws: $15
Stuffed Handpaws: $20
Outdoor Feetpaws: $20
Indoor Feetpaws: $30
Furred Head: $250
Headbase: $150
Sets
Mini Partial: $300
Full Partial: $325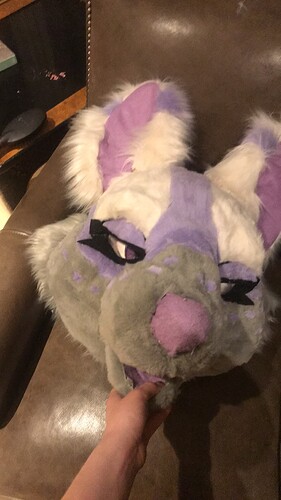 I have examples of all listed products ask if youd like to see! (picture with text is from my tiktok since i couldnt find any other pics of that suit)
Ask me abt any questions or concerns you might have!